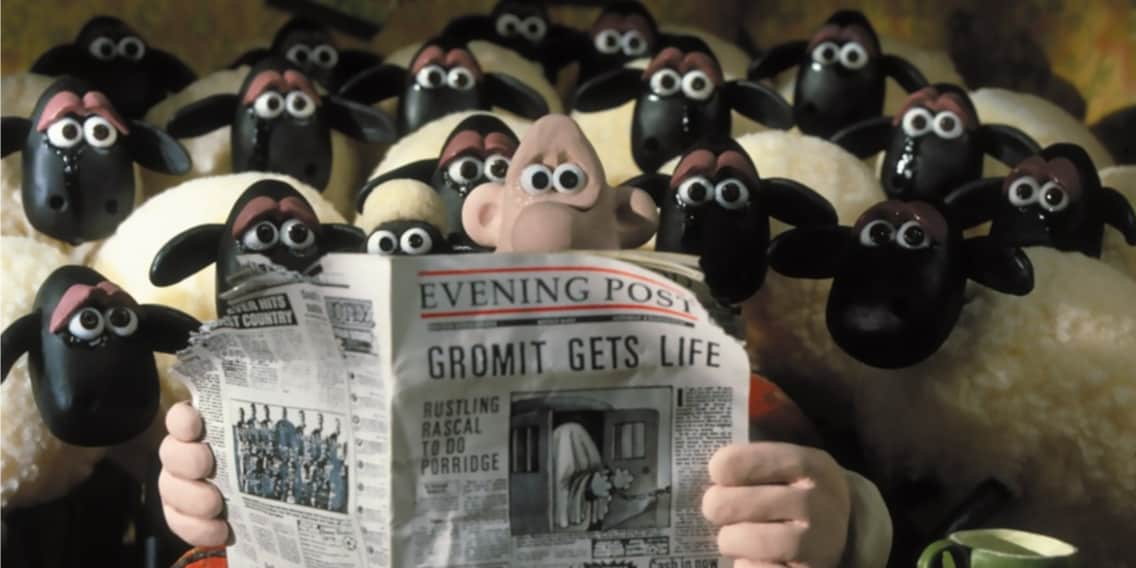 No more dough for Wallace and Gromit

Translation:
machine translated
"Aardman Animations" is behind films made from modelling clay such as "Chicken Run" or "Shaun the Sheep". The world-famous stop-motion studio is now running out of its most important resource: heat-resistant modelling clay.
Aardman Animations, based in Bristol, has been moulding its iconic clay figures from Lewis Newplast since it was founded in the 1970s. The modelling clay originally came from Mr Lewis, an art teacher from London, who used to make the material in his garden shed. The special thing about modelling clay is its properties. It is easy to mould and retains its shape even under the hot studio lights, reports the Daily Telegraph. Perfect for stop motion. But in March 2023, the only factory, Newclay Products, closed on the south coast of England.
Of course, Aardman Studios didn't have to wait long and bought up the remaining stock of Lewis Newplast immediately after the closure. This stock is just enough for the "Wallace and Gromit" film, which is planned for 2024. After that, it will be over until a suitable replacement is found.
Success also has its low points
Aardman, meanwhile, is already in the starting blocks with its ninth animated film. On 15 December 2023, "Chicken Run - Operation Nugget" will be released in cinemas and on Netflix. This is the sequel to "Chicken Run" from 2000, which is still regarded as the most successful stop-motion film of all time. In addition to feature-length films such as Chicken Run and Wallace and Gromit, Aardman Animations has released numerous short films and series. "Shaun the Sheep" is one of my favourite series from childhood.
But things didn't always look so rosy at Aardman. In a fire at the Aardman warehouse in 2005, the entire archive burned down, including original puppets. The studio suffered another loss in 2017: That year, the world-famous original voice of Wallace, Peter Sallis, passed away at the age of 96.
The work itself is extremely arduous. Despite a team of 30 animators, each employee can create just one second of film material per day. At peak times, that's around two and a half minutes of film per week.
The magic of modelling clay
The characterful figures, the textures and the plasticity still inspire me today. That's a whole new level compared to a drawing. The stories are by no means boring either and surprise with funny and crazy ideas. Sam Fell, the director of the new Chicken Run film, put it in a nutshell:
The studio is currently putting its heads together to find a suitable modelling clay as a replacement. Perhaps a buyer will be found for the modelling clay factory by the end of the year. The old owners would definitely give it away.
Cover picture: Aardman Animations
---



In my world, Super Mario chases Stormtroopers with a unicorn and Harley Quinn mixes cocktails for Eddie and Peter at the beach bar. Wherever I can live out my creativity, my fingers tingle. Or maybe it's because nothing flows through my veins but chocolate, glitter and coffee. 
---