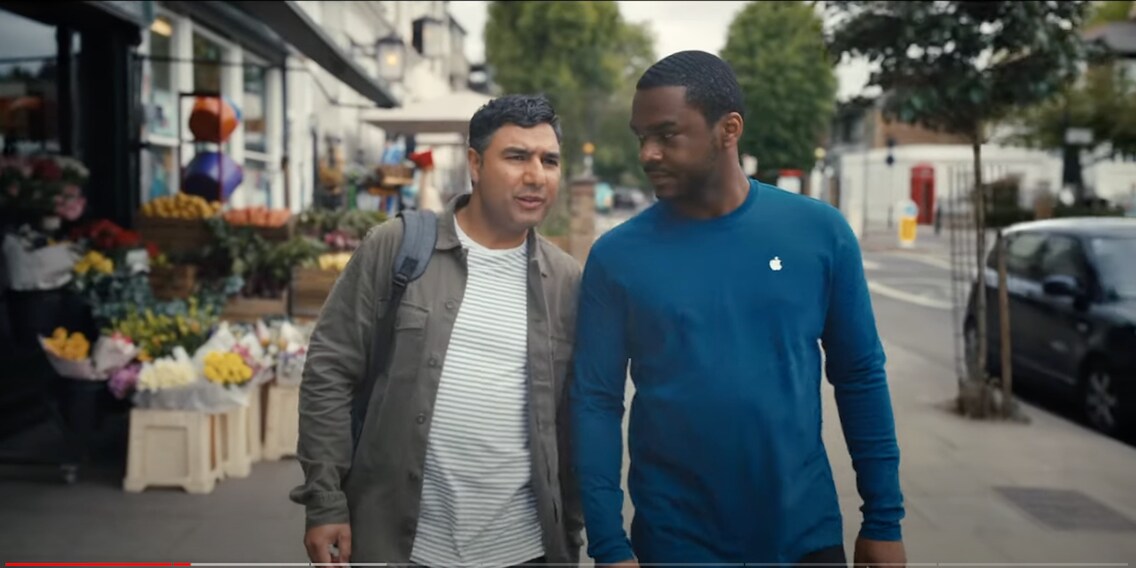 Apple clarifies: "Ted Lasso" star Nick Mohammed in short film on data protection

Translation:
machine translated
Apple has been trying to distinguish itself from the competition with the topic of data protection for several years. A new short film is supposed to show that privacy is better protected with them. And a new offer in the Apple Stores.
This January week at Apple is all about privacy for users - and protecting their data. The company has introduced iOS and iPadOS 16.3. This includes end-to-end encryption for the first time. It better protects photos in the cloud or the iCloud backups from unauthorised access. However, this additional security has to be activated manually in the iCloud settings.
Newly, Apple offers to use security keys as a second factor. This allows hardware keys to be linked to the Apple ID. You then need this to authenticate yourself on your Apple device. Such hardware keys are also available in our shop.
Short film and courses to raise awareness
So Apple is investing in concrete features, and also in measures to make more users aware of data protection and privacy. For example, the company is presenting a short film. The main actor is Nick Mohammed, who became known through the Apple TV series "Ted Lasso". In "A Day in the Life of an Average Guy's Data", you as a viewer learn where in everyday life your privacy is concretely at risk - and of course what you can do about it. With Apple features, of course. Still, the almost six minutes don't feel like flat advertising.
The short film is also available in German dub (here), in Italian (here) and in French (here).
If you have more time, maybe there's even an Apple Store near you, then a new course might be of interest to you. At the Today at Apple Sessions, experts explain how privacy settings work and can be adjusted on the iPhone. The classes are free and offered at Apple Retail Stores around the world. You can find an overview here.
Protection within the Apple universe
. With the new privacy offensive, Apple continues to work towards the App Transparency Tracking (ATT) feature launched in 2021. It allowed users to ban tracking of apps for personalised advertising. Mind you, this primarily applied to apps from third-party providers. This meant that they lost the opportunity to sell personalised advertising. According to research by the "Washington Post", Meta alone, Facebook's parent company, is said to have lost more than 14 billion dollars in revenue in 2022.
For Apple itself, the ban is a major problem.
For Apple itself, which has so far been rather a small player in the advertising market despite five billion dollars in revenue in 2022, the increased data protection has hardly any negative effects. But the company can improve its position because it has exclusive access to the usage data in its own apps - the so-called first party cookies. However, the announcement of the privacy offensive did not include a word about the company's own plans to expand its advertising business.
---



Journalist since 1997. Stopovers in Franconia (or the Franken region), Lake Constance, Obwalden, Nidwalden and Zurich. Father since 2014. Expert in editorial organisation and motivation. Focus on sustainability, home office tools, beautiful things for the home, creative toys and sports equipment. 
---